Welcome
The Pennsylvania Science Olympiad (PASO) Board of Directors welcome you to our state site, part of National Science Olympiad Inc.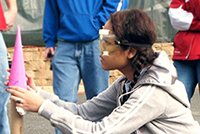 Science Olympiad increases the quality of K‑12 science education by providing learning opportunities and hosting regional and state tournaments.
To see a list of this year's events, please visit the national website at www.soinc.org. Rules Manuals, which contain further event details, may be obtained through the Science Olympiad Store at www.soinc.org.
Currently, more than 8,000 students and more than 800 teachers from 300 middle and high schools participate in PASO, along with more than 1,000 faculty, staff, and college student volunteers.
The challenging and motivating events of PASO align with PA Science Standards, as well as the National Science Education Standards.
Congratulations to our 2017 PA Science Olympiad National Tournament Teams!
Harriton High School finished second.
Bayard Rustin High School finished 21st.
Springhouse Middle School finished 9th.
Shady Side Academy Middle School finished 20th.
---
What is Science Olympiad?
Science Olympiad is an international nonprofit organization devoted to improving the quality of science education, increasing student interest in science, and providing recognition for outstanding achievement in science education.
These goals are accomplished through research, training workshops, and encouragement of intramural, district, regional, state, and national tournaments.
Science Olympiad tournaments are rigorous academic interscholastic competitions that consist of a series of individual and team events, which students prepare for during the year.
These challenging and motivational events are well balanced among the various science disciplines of biology, earth science, chemistry, engineering, physics, and computers. Events balance students' knowledge of science facts, concepts, process skills, and science applications.
---
Science Olympiad History
PA Science Olympiad has been in existence since 1985.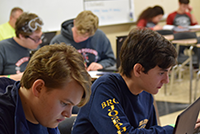 Originally started by Dick and Mimi Smith and involving just 30 teams competing in one location, it has grown to include more than 300 teams competing in six regional locations across the state.
PA schools have done well nationally, with 47 high schools and 18 middle schools ranking in the top ten since 1985. Pennsylvania has had three high school and two middle school groups as National Champions.
---